Click here: FORMS
This is How Smart People Buy & Sell Homes.
Selling your property with a full commission brokerage is not necessary. We live in the age of technology and it has hit the real estate industry. The days of the "Listing Book" are over, where you were solely dependent on brokers for the lisitng book. That listing book is now the MLS that you can have access to and market your own property. There is no reason in this day and age not to sell on your own unless, you don't want to save money. Even if you are hesitant about selling your home yourself, with our plan you need not be. If you can answer calls and do your own showings, iRealty can guide you through the entire process. With iRealty you will receive the same exposure and counseling as any full commission real estate brokerage, while saving yourself thousands in commission. iRealty will provide you a yard sign and all the legal documents needed to sell your property.
Where will your property be listed? On the Realtors MLS, national sites and the sites that they power, totaling more than 1500 real estate search web sites. .
All Leads passed on to you - we are never the competition

For more information please see our
FAQ
page.


***********************************************************************************************************************************************


Submit Forms One Easy Step
Please complete
Listing Packet
and the
Data Input Form
that matches your property type.

Submit to:
F- #800-372-7079
E- save@irealtyflatfeebrokerage.com



*We will use your property description and pictures from the affiliated site.



*All names on deed/married will need to have both signatures/initials on all documents.

FORMS:

1. Listing Packet

Illinois Affiliate Listing Packet

2.
Date Input Form
(Choose Your Property Type Below)

Residential Single Family
Condo/Townhome
2-4 Units
Residential Rental
Land
***********************************************************************************************************
Links:

Municipal Requirements

Illinois Transfer Tax Ordinances

Moving Checklist

State Required Disclosure Brochures: - (State required guidelines)
Lead_Paint_Brochure.pdf
673.9 KB
ILLINOISSELLERDISCLOSURELAWPAMPHLET.pdf
1.5 MB
Your work is done!
Within 24 - 48 hours of receiving all completed paperwork, your listing will be on the MLS.

The other sites your home will be listed on might take a few days because we have no control of them.


When you get an offer:

State law requires that we assist you with negotiations and acceptance of all offers. The Buyer or Buyer's Realtor will send us a copy of the offer. We will forward them to you. At that point we will discuss the offer and how we are going to proceed.
IRealty Closing Services; $99


iRealty has partnered with reputable and experienced attorneys to provide you the legal services need to complete the real estate sale of your property. iRealty has created a format to work with you from the beginning all the way through to the very end, taking part in all aspects of your transaction. And as always, with iRealty you will be saving money with the sale of your home without compromising quality.
In regards to holding earnest mone: if you use your own attorney. This should be discussed with them as they should be the party holding earnest money.

Don't tough it out on your own, we are here to help you!

The Flat Fee Brokerage
By Law what is required of a Flat Fee Brokerage?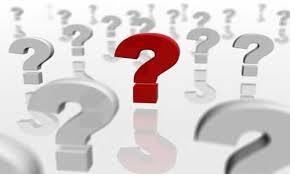 Illinois Real Estate License Law (Minimum Services Provision)
Section 15-17. Exclusive Brokerage Agreements. - All exclusive brokerage agreements must specify that the sponsoring broker, through one or more sponsored licensees, must provide, at a minimum, the following services:
1. Accept delivery of a present to the client offers and counteroffers
to buy, sell, or lease the client's property or the property the client
seeks to purchase or lease;
2. Assist the client in developing, communicating negotiating, and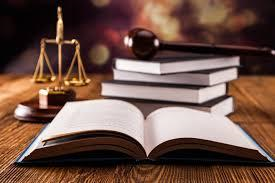 presenting offers, counteroffers, and notices that relate to the offers
and counteroffers until a lease or purchase agreement is signed and all
contingencies are satisfied or waived; and
3. Answer the client's questions relating to the offers, counteroffers, notices, and contingencies
.

Ref
erences:
The United States Department of Justice
Antitrust Implications of Home Seller Outcomes when
using Flat-Fee Real Estate Agents*

AEI-Joint Center For Regulatory Studie